Wednesday, September 6th at the Aero Theatre, (doors open at 6pm)
The event is FREE to ALL but you must register to attend
Free Bike Valet will be provided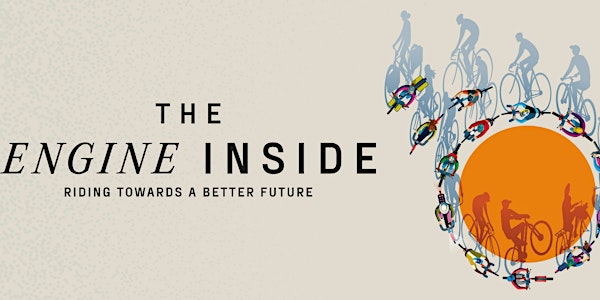 The Engine Inside follows six everyday people from vastly different worlds who dedicate their lives to a simple, 200-year-old machine. Their trials and tribulations reveal the bicycle's unique power to change lives and help build a better world.
Covering many different global issues—from climate change and indigenous trauma to socio-economic inequality and more livable cities —The Engine Inside sparks hope and agency in everyone it touches.
Screening will be followed by a Live Panel Discussion with Jason Kligier, Mobility Manager at City of Santa Monica, Cynthia Rose, Director Santa Monica Spoke and
Cris Gutierrez, Santa Monica Safe Streets Alliance.
The panel will be moderated by Ferris Kawar, Sustainability Manager, Santa Monica College.
See more info in our Calendar event HERE
The Details
Event starts: Wednesday, September 6 at 7pm PDT
Location: Aero Theater at 1328 Montana Ave, Santa Monica, CA 90403
Free Bike Valet will be provided.
Walk or Ride, don't drive if you can.
The Aero Theater is served by Big Blue Bus lines 18, 41, and 42.
Bring your reusable water bottle!
Water is provided by the City of Santa Monica's Office of Sustainability and the Environment
This is a zero waste event!
Enjoy the concessions, but when finished, please discard sustainably at the Zero Waste stations